Hidden Beaches on the Big Island You Should Discover!
There are so many stunning beaches on the Big Island of Hawaii, you could visit a dozen times and still not see them all. And as fantastic as the most popular beaches are, the hidden gems are also exciting to discover. These hidden beaches may not be as well-known as some of the hot spots, but they're just as spectacular.
Mau'umae Beach
Nestled between Spencer Beach Park and Mauna Kea Resort in Waimea, Mau'umae Beach is one of the best kept secrets on the Big Island. Although the beach itself is underdeveloped and can only be accessed by an old coastal road, its soft sand and calm waters make it an ideal destination for families who want to relax.
Kawa Bay Beach
Kawa Bay Beach is a beloved spot for locals, but most tourists never even hear about it.
Located on the Big Island's southeastern Ka'u shore between the towns of Pahala and Naalehu, this area is of great spiritual and cultural significance to Hawaiians, so please be respectful. The beach requires a half-mile hike to reach and the trailhead is a bit confusing so see our map to know where to park.
Shipman Beach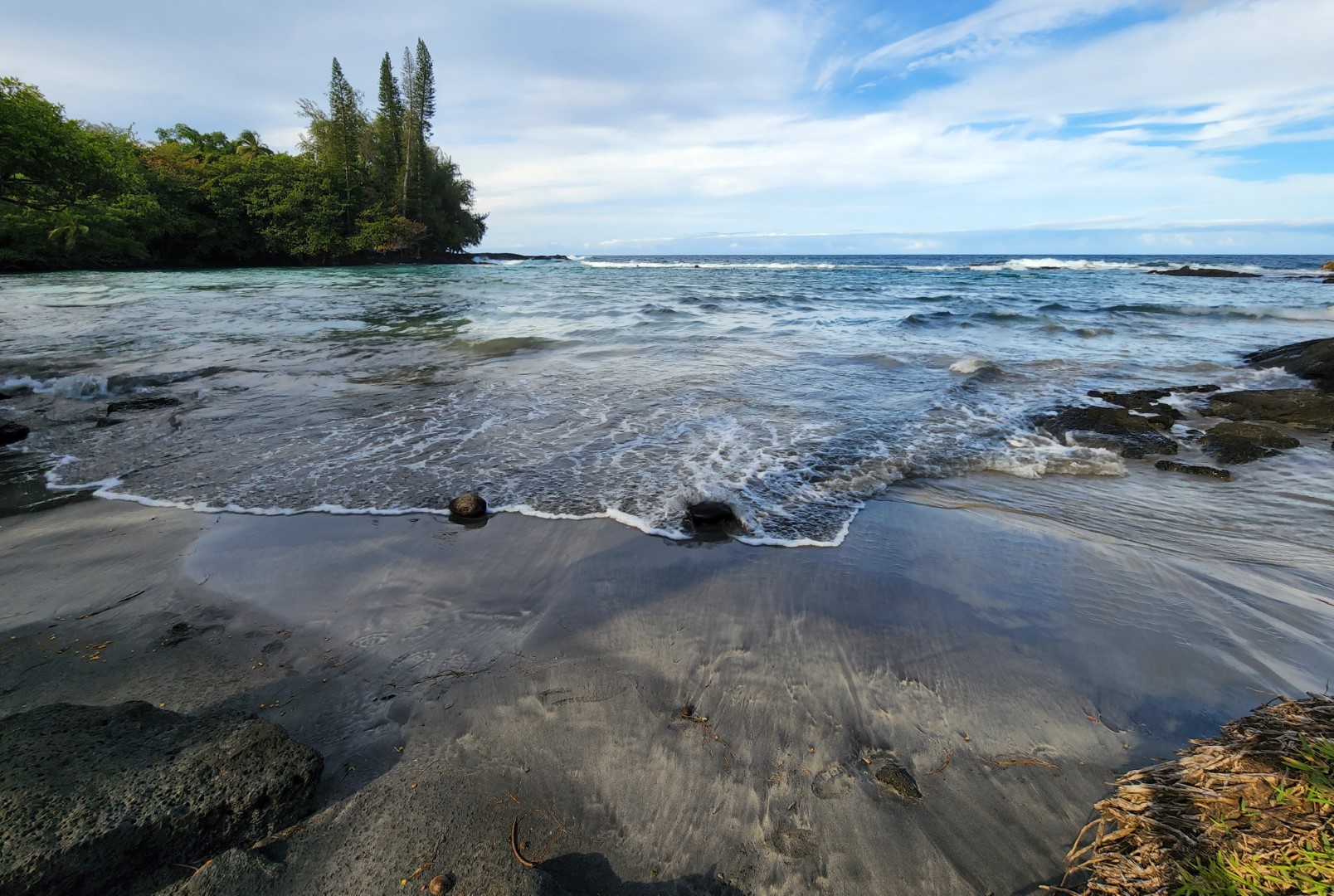 Shipman Beach just might be the Big Island's most underrated beach. To explore it, you'll have to hike 2.5 miles down a rugged trail, but your reward will be plenty of stunning (and secluded) scenery. You'll find the trailhead for Shipman Beach at Hawaiian Paradise Park (HPP) about five miles from Pahoa Town. Be prepared for a muddy trek as this side of the island gets frequent rain and this flat trail has puddles and stays wet.
Pohue Bay Beach
Recently purchased by the US National Park Service, the future of this epic hidden beach is uncertain, but we just have to let you know about it. This postcard-perfect soft white sandy beach is an absolute treasure. Remote and beautiful with palm trees for shade, Pohue Bay Beach will steal your heart, that is, if you can get to it. Located on the Big Island's southwest shoreline, this beach is challenging to reach. With a proper 4×4 rig you can get within about a mile, otherwise it's about a 2.5 mile hike each way in a hot desolate environment.
Makolea Black Sand Beach
If you're looking for a black sand beach that's a bit off the beaten path, look no further than
Makolea. This is the only black sand beach near Kona, making it a one-of-a-kind experience. The black sand is the result of the 1801 lava flow from Hualalai volcano, and it often sits forgotten, meaning you might have it all to yourself.
Makolea Black Sand Beach is just a 15-20 minute walk along the shoreline from the end of the road in Kekaha Kai State Park.
Kona Keiki Beach
Just minutes by foot from the Kailua waterfront, Kona "Keiki" Beach is in a hidden spot within a private gated community. The beach itself is public despite being surrounded by lavish homes. You can walk or drive to the local gymnasium and our description will guide you from there. This beach is known for its safe swimming, and you'll often see families with young children enjoying it.
Ke'ei Beach
Unless you are a local surfer or fisherman, you've probably never heard of Ke'ei Beach. This
best kept secret sits beside the well-known Kealakekua Bay, and the popular snorkeling spot known as "Two Step". Ke'ei Beach has unique white sand speckled with black lava fragments that feels great on the feet. While this isn't a good beach for swimming, it's the perfect quiet spot for enjoying a picnic and watching sunsets.
Honomalino Bay Beach
Honomalino Bay Beach is one of the most remote South Kona Beaches, but it's also one of
the largest beaches in the area. Located 30 miles south of Kailua-Kona, this tranquil beach
boasts a quiet bay with clear water and smooth black and white sand. The short hike to
Honomalino Bay Beach is half the fun as the trail takes you through thick vegetation and past sacred burial grounds before it opens onto black lava flows.
Keawaiki Bay Beach
Keawaiki Bay Beach is better known as Lone Palm Beach for the lonely palm tree in the sand. Located on the western coast of the Big Island, Keawaiki Bay Beach is a strikingly beautiful beach that is perfect for snorkeling when the waters are calm. This beach is never crowded, but that's because it isn't easy to find or get to. Just north of mile marker 79 on Highway 19, look for a lava rock road and drive it until it ends. After that, you'll have a 15 minute walk along a fence to the beach.
Kapana Bay Beach
If you need to get away from it all and you have a reliable 4-wheel drive vehicle, put Kapana
Bay Beach on your radar. Located just west of Keokea Beach Park in the Kohala District, this secluded piece of paradise offers incredible ocean views. You'll be far away from the tourists, crowds, and all of life's troubles. Just make sure you don't swim here, as the lack of lifeguards make it unsafe and the waves can be powerful.
Cape Kumukahi Black Sand Beach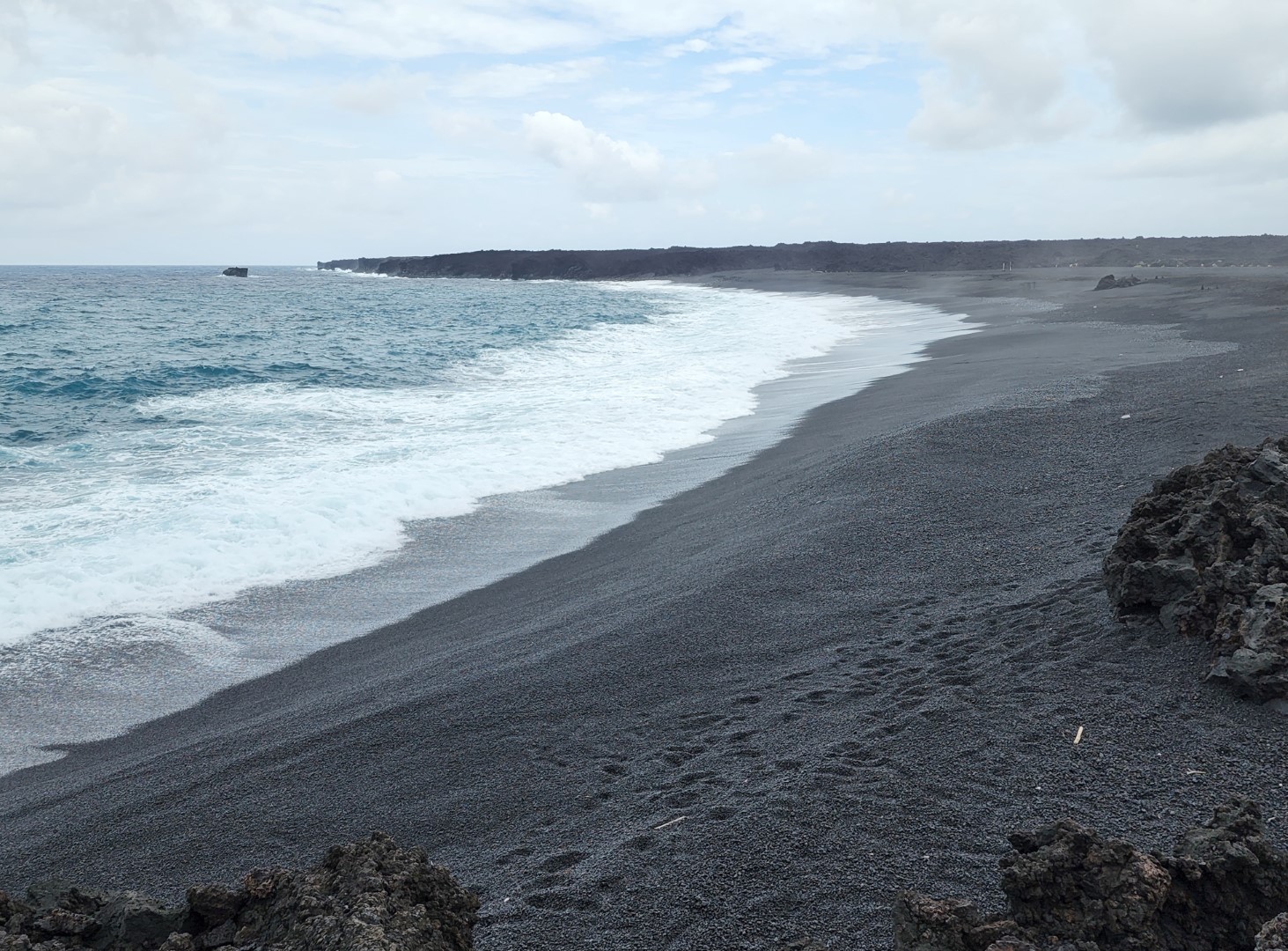 Cape Kumukahi Black Sand Beach appeared after the 2018 eruption of Kilauea's east rift zone in the lower Puna district. The roads in the area have recently been restored and access to Cape Kumukahi is better, but it's not as easy as it used to be. You'll still have to walk about two miles on an old gravel road to get there, but when you do you'll probably have this place all to yourself. The point at Cape Kumukahi is the easternmost part of the Big Island and definitely hidden from the rest of the world.
Have you ever discovered a secret beach on the island of Hawaii? Did you keep the secret?