About Mauumae Beach on Kona & West Island, Hawaii
Mau'umae Beach is a hidden gem that few folks know about. While it's definitely not as cool as nearby Mauna Kea Beach, it can be a superb alternative if all the parking passes for Mauna Kea are taken when you get to the resort. This beach has good sand and some space for sunbathing, plus shaded areas too. Swimming here is excellent unless there's a high surf. Snorkelers can get into the water and enjoy the coral reefs on the north end.
To find Mau'umae Beach, see our map and make sure you get a paper map when you ask for access to this beach (pronounced "Mow-My") at the entrance gate. You'll need to put this map on your dash when you park.
Even with the paper map it's a bit confusing. In just under a half mile from the entrance station, you'll turn right off Mauna Kea Beach Drive onto an unmarked road through the golf course. When you get to some buildings go around them on the left and follow the old paved road as it goes over a couple rickety wooden bridges. When the pavement runs out and the road gets real rough, look for a parking space (not past telephone pole 21). This drive is a half mile or so from the main resort road. There are notes on the map that are helpful.
A trail descends from the parking area to the shore where it intersects another trail known as the Ala Kahakai National Historic Trail. Turn left on this trail and it goes to Mau'umae Beach in just over 100 yards. This trail continues south to a hidden beach in a short distance (Waiulaula Gulch Beach) and goes all the way to Mauna Kea Beach if you want to go there and couldn't get a parking pass. Heading north on the Ala Kahakai Trail takes you to Spencer Beach Park (and restrooms!).
Mauumae Beach closes at sunset so get out before they close the gate and lock you in. If you leave early in the day, return your parking pass/map to the entrance gate so someone else can enter for the day – it's good karma.
Address

Waiulaula Pl
Waimea, HI 96743

Phone

808-974-4221

Other Names

Mau'umae Beach, Mow-My, Mau'u Mae

Owner

Public

Pet Details

Dogs are allowed on-leash at this beach

Fees

Free parking (get a pass at entrance gate)

Activities

Swimming, Snorkeling, Sunbathing, Hiking

Amenities

Trails, Shade Trees
Waikoloa,US
7:57 am, December 7, 2023
72°F
L: 71° H: 80°
Feels like 72.41 °F few clouds
Wind gusts: 1 m/s
UV Index: 0.46
Precipitation: 0 inch
Visibility: 10 km
Sunrise: 6:45 am
Sunset: 5:43 pm
Nearby Beaches
0.2 miles away
Waiulaula Gulch Beach is truly a hidden beach and surprisingly located in one of the best-known resorts on the...
0.5 miles away
Ohai'ula Beach at Spencer Beach Park is an excellent sandy beach that is popular with families. It is located...
0.7 miles away
Kaunaoa Beach is much better known as Mauna Kea Beach. It's considered one of the top two beaches on...
Nearby Attractions
4.2 miles away
The Malama Trail is your access trail for Puako Petroglyph Archaeological Park. In the park you'll be able to...
5 miles away
Kalahuipua'a Historic Park is centrally located in the Mauna Lani Resort and for that reason its parking lot is...
Nearby Lodging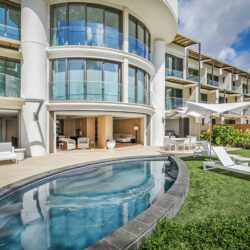 0.6 miles away
For more than five decades, Mauna Kea Beach Hotel has stood firmly as the standard bearer of ho'okipa (hospitality)...
Reviews
There are no reviews yet. Be the first one to write one.