Puukohola Heiau National Historic Site
About Puukohola Heiau National Historic Site on Kohala & North Island, Hawaii
Pu'ukohola Heiau National Historic Site has an excellent visitors center, two huge heiaus (Hawaiian temples), and a little-known and seldom used beach.
Located just a couple miles north of the Mauna Kea Resort and next to Spencer Beach Park, this national park should get more tourist visits than it does. It's a great place to walk around and there's so much to learn at the visitor center which has high-quality exhibits and is partially open-air.
The trail going north from the visitors center leads to Mailekini Heiau, Pu'ukohola Heiau, and other ancient Hawaiian structures like the Stone Leaning Post. You can't go into or onto the heiaus but you can take pictures from outside and get an understanding of their grand scale. This trail also has great views out to the ocean and Kawaihae Harbor, and ends at a sandy beach.
The beach is small but it's worth a visit. Palm trees shade the area behind this beach at the mouth of a gulch that empties into Kawaihae Bay.
After going to the beach you can walk along the shore on a portion of the Ala Kahakai National Historic trail which goes over to Spencer Beach Park. After hanging out at that far superior beach, it's easy to loop back to your car at the national park lot.
The visitor center and parking lot closes at 5pm sharp so remember if you are out on the trail or go over to Spencer Beach Park, your car has to be out by then. Spencer Park has abundant parking and is open later.
Address

Kawaihae Road & Spencer Beach Park Rd
Waimea, HI 96743

Phone

808 882-7218

Park Name

Pu'ukohola Heiau National Historic Site

Other Names

Pohaukole Beach, Palihae Gulch

Owner

Pet Details

Dogs allowed on leash

Fees

Free parking

Activities

Hiking, Walking, Sightseeing

Amenities

Historical Structures, Visitor Center, Interpretive Trail, Restrooms, Benches, Picnic Tables, ADA Access
Waikoloa,US
10:31 pm, September 21, 2023
75°F
L: 73° H: 82°
Feels like 76.19 °F broken clouds
Wind gusts: 1 m/s
UV Index: 0
Precipitation: 0.01 inch
Visibility: 10 km
Sunrise: 6:11 am
Sunset: 6:20 pm
Nearby Beaches
0.3 miles away
Ohai'ula Beach at Spencer Beach Park is an excellent sandy beach that is popular with families. It is located...
0.4 miles away
Pua Ka Ilima O Kawaihae Cultural Surf Park is a small park with access to a surf break near...
0.7 miles away
Mau'umae Beach is a hidden gem that few folks know about. While it's definitely not as cool as nearby...
Nearby Attractions
4.8 miles away
The Malama Trail is your access trail for Puako Petroglyph Archaeological Park. In the park you'll be able to...
5.7 miles away
Kalahuipua'a Historic Park is centrally located in the Mauna Lani Resort and for that reason its parking lot is...
Nearby Lodging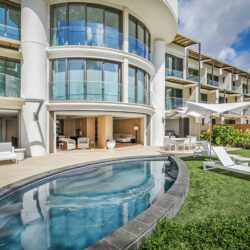 1.3 miles away
For more than five decades, Mauna Kea Beach Hotel has stood firmly as the standard bearer of ho'okipa (hospitality)...
Reviews
There are no reviews yet. Be the first one to write one.