The Westin Hapuna Beach Resort
About The Westin Hapuna Beach Resort on Big Island, Hawaii
The Westin Hapuna Beach Resort in Waimea, Hawaii is one of the many hotels, resorts, cottages and inns located on . See the map below for nearby attractions, amenities and driving directions to The Westin Hapuna Beach Resort. For reservations or questions you can call them at (808) 880-1111. Below are lists of the nearest beaches to The Westin Hapuna Beach Resort as well as nearby attractions and other lodging options.
Address

62-100 Kaunaʻoa Dr
Waimea, HI 96743

Phone

(808) 880-1111

Website
Waikoloa,US
7:56 am, December 7, 2023
76°F
L: 71° H: 80°
Feels like 77.58 °F few clouds
Wind gusts: 1 m/s
UV Index: 0.49
Precipitation: 0 inch
Visibility: 10 km
Sunrise: 6:45 am
Sunset: 5:43 pm
Nearby Beaches
0.2 miles away
Hapuna Beach is on many lists of the best beaches of the Big Island, and even all of the...
0.6 miles away
Kaunaoa Beach is much better known as Mauna Kea Beach. It's considered one of the top two beaches on...
0.9 miles away
Beach 69 on Waialea Bay is less-known than its big brother Hapuna Beach just to the north. Both beaches...
Nearby Attractions
3.1 miles away
The Malama Trail is your access trail for Puako Petroglyph Archaeological Park. In the park you'll be able to...
3.9 miles away
Kalahuipua'a Historic Park is centrally located in the Mauna Lani Resort and for that reason its parking lot is...
Nearby Lodging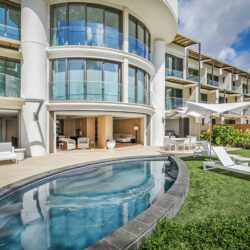 0.7 miles away
For more than five decades, Mauna Kea Beach Hotel has stood firmly as the standard bearer of ho'okipa (hospitality)...
Reviews
There are no reviews yet. Be the first one to write one.