Pua Ka Ilima O Kawaihae Cultural Surf Park
About Pua Ka Ilima O Kawaihae Cultural Surf Park on Kohala & North Island, Hawaii
Pua Ka Ilima O Kawaihae Cultural Surf Park is a small park with access to a surf break near Kawaihae Small Boat Harbor. The shoreline right at the park is a breakwater made of huge boulders, but it's a good place to go swimming and snorkeling.
When the winter swells are raging this park will be packed with surfers heading to and from the right-hand surf break located offshore from the breakwater. When the waves are calm the park is mellow and might have swimmers near shore. A staircase has been installed to make getting in and out of the water easier than climbing the boulders.
Picnic tables and benches are provided along the breakwater to look out at surfers and to monitor kids who might be swimming. A grass park with shade trees behind the parking area is a comfortable spot for a picnic.
To get to this park turn into the Port of Kawaihae and continue straight past unappealing sandy beaches on the right (Kawaihae Harbor Beach). The entrance to Pua Ka Ilima Park is on the left at the end of the road.
This park is open daily from 6am to 8pm. Restrooms are available but they are a short walk to the south outside the park.
Address

61-3651 Kawaihae Rd
Waimea, HI 96743

Park Name

Pua Ka 'Ilima 'O Kawaihae Cultural Surf Park

Other Names

Makeahua Gulch, Kawaihae Harbor Beach

Owner

Pet Details

Dogs allowed on leash

Fees

Free parking

Activities

Surfing, Swimming, Snorkeling, Picnicking

Amenities

Showers, Picnic Tables, Benches, Restrooms
Waikoloa,US
10:51 pm, September 21, 2023
75°F
L: 73° H: 82°
Feels like 76.78 °F broken clouds
Wind gusts: 1 m/s
UV Index: 0
Precipitation: 0.01 inch
Visibility: 10 km
Sunrise: 6:11 am
Sunset: 6:20 pm
Nearby Beaches
0.4 miles away
Pu'ukohola Heiau National Historic Site has an excellent visitors center, two huge heiaus (Hawaiian temples), and a little-known and...
0.6 miles away
Ohai'ula Beach at Spencer Beach Park is an excellent sandy beach that is popular with families. It is located...
0.9 miles away
Mau'umae Beach is a hidden gem that few folks know about. While it's definitely not as cool as nearby...
Nearby Attractions
4.8 miles away
The Malama Trail is your access trail for Puako Petroglyph Archaeological Park. In the park you'll be able to...
5.7 miles away
Kalahuipua'a Historic Park is centrally located in the Mauna Lani Resort and for that reason its parking lot is...
Nearby Lodging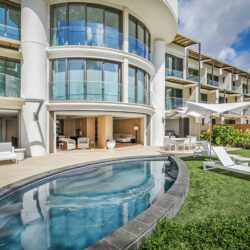 1.5 miles away
For more than five decades, Mauna Kea Beach Hotel has stood firmly as the standard bearer of ho'okipa (hospitality)...
Reviews
There are no reviews yet. Be the first one to write one.