Coconut Island (Moku Ola)
About Coconut Island (Moku Ola) on Hilo & East Island, Hawaii
Coconut Island is a picturesque public park on the waterfront in Hilo. The county maintains the park and the pedestrian bridge to it which is connected to the mainland near Liliuokalani Gardens and Naniloa Golf Course. The county signs say Moku Ola (and Mokuola) which is Hawaiian for "Island Life".
The island is full of history and used to be home to several families. During World War II the island was used as a training facility. A high platform for jumping into the water still remains from that time.
Unfortunately the island has been hit by several large tsunamis including the years of 1946, 1957, and 1960. Look for a coconut tree trunk in the park that is used to mark the water heights from the various tsunamis in Hilo Bay. That gives some perspective on how destructive they are!
Before a bridge was built, a ferry was used to get residents and visitors to and from the island. The homes that once stood on the island were destroyed in the 1960 tsunami. Now a sturdy bridge makes it easy to get to this lovely spot.
Sea turtles are commonly seen around the shore of Coconut Island. It's ok to take pictures, but give them at least 10 feet of space when you do.
To find Coconut Island, head east on the Hilo waterfront and turn left onto Lihiwai Street. In about 2/5 of a mile look for the Moku Ola sign and the entrance to the Coconut Island parking lot.
Address

Kelipio Pl
Hilo, HI 96720

Phone

808-961-8311

Park Name

Coconut Island Park

Other Names

Mokuola, Waiakea Peninsula, Kaulainaiwi Island

Owner

Pet Details

No dogs allowed at county beach parks

Fees

Free day-use parking

Activities

Swimming, Picnicking, Fishing, Tidepooling, Photography, Walking

Amenities

Restrooms, Showers, Picnic Tables, Covered Pavlliion, Drinking Water, ADA Access, Electricity
Hilo,US
2:41 pm, March 22, 2023
74°F
L: 73° H: 74°
Feels like 75.31 °F heavy intensity rain
Wind gusts: 3 m/s
UV Index: 2.49
Precipitation: 0.03 inch
Visibility: 10 km
Sunrise: 6:22 am
Sunset: 6:31 pm
Nearby Beaches
0.2 miles away
Lili'uokalani Gardens is an awe-inspiring park on the shore of Waiakea Peninsula in Hilo Bay. It has walking paths...
0.4 miles away
Reeds Bay Beach Park in Hilo has a couple small sandy beaches that are good for keikis (kids) and...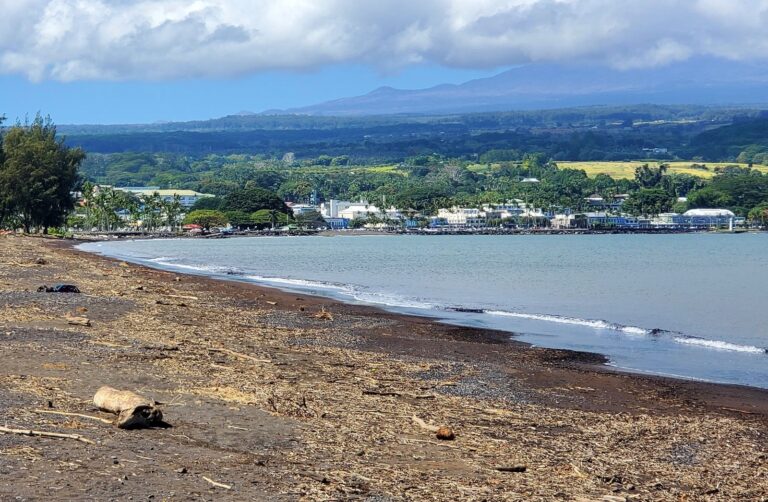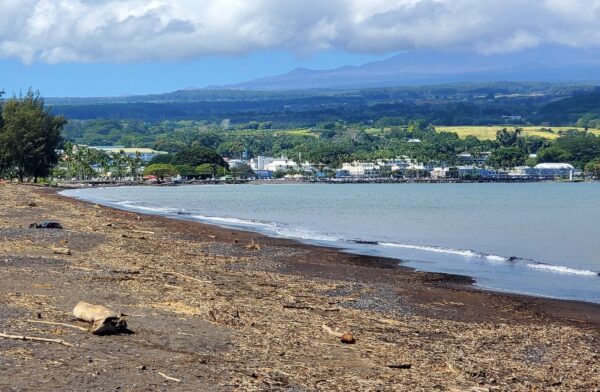 0.5 miles away
Hilo Bayfront Beach is the largest sandiest beach in the Hilo area – by far. But it's not your...
Nearby Attractions
3.6 miles away
The Boiling Pots and the triple waterfall known as Pe'epe'e Falls are a popular stop in the Hilo area....
Nearby Lodging
Reviews
There are no reviews yet. Be the first one to write one.