Liliuokalani Gardens Park
About Liliuokalani Gardens Park on Hilo & East Island, Hawaii
Lili'uokalani Gardens is an awe-inspiring park on the shore of Waiakea Peninsula in Hilo Bay. It has walking paths that meander through the grounds to many picturesque sights including rock wall-lined ponds, Edo-style landscapes, Japanese architecture, massive Banyon trees, and more. It's a photographers dream.
The focal point of Liliuokalani Gardens is Waihonu Pond. There you can walk paths with multiple unique footbridges, rest in covered gazebos, and venture into the center of the pond on grass-covered lava fingers. All around the pond you'll find sculptures, Japanese lanterns, and mature trees of many species. And you can take photographs of everything with reflections on the water (if it's calm).
If you want to look out across the water to the waterfront in Hilo, just walk across Lihiwai Street to a viewpoint on the bay. From that spot you'll also see Coconut Island. If you haven't visited this island before, you should and it's easy to get to. Just walk north in the park and cross the street to the parking lot signed Moku Ola. There you'll find the pedestrian bridge to Coconut Island.
Liliuokalani Gardens Park is named for Queen Lili'uokalani who donated the initial land for this park in 1907. Additional land was acquired and the park is now almost 25 acres. All of it is walkable.
To find Liliuokalani Gardens, walk or drive east on the Hilo waterfront and turn left onto Lihiwai Street. Parking can be found in several lots and along the shoulder of Lihiwai Street and Banyon Drive.
Just across Banyon Drive is Naniloa Golf Course if you want to play a quick nine holes. Also, on the gardens property look for a little shop called Alii Ice Company which is known for delicious ice cream and frozen fruit pops. You'll find it on the southeast corner of the park, just off Banyon Drive. Hilo Bay Cafe is across Lihiwai Street from the gardens (open Wed-Sat for lunch and dinner).
Address

189 Lihiwai St
Hilo, HI 96720

Phone

808-961-8311

Park Name

Queen Lili'uokalani Gardens Park

Other Names

Waihonu Pond, Japanese Garden

Owner

Pet Details

Dogs allowed on leash

Fees

Free parking and free entry

Activities

Walking, Sightseeing, Photography, Golfing, Picnicking

Amenities

Gardens, Pathways, Benches, Statues, Interpretive Signs, Ponds, Rental Bikes, Golf Course, Restrooms, ADA Access
Hilo,US
7:19 pm, September 21, 2023
73°F
L: 73° H: 78°
Feels like 74.05 °F moderate rain
Wind gusts: 2 m/s
UV Index: 0
Precipitation: 0.02 inch
Visibility: 10 km
Sunrise: 6:08 am
Sunset: 6:17 pm
Nearby Beaches
0.2 miles away
Coconut Island is a picturesque public park on the waterfront in Hilo. The county maintains the park and the...
0.3 miles away
Reeds Bay Beach Park in Hilo has a couple small sandy beaches that are good for keikis (kids) and...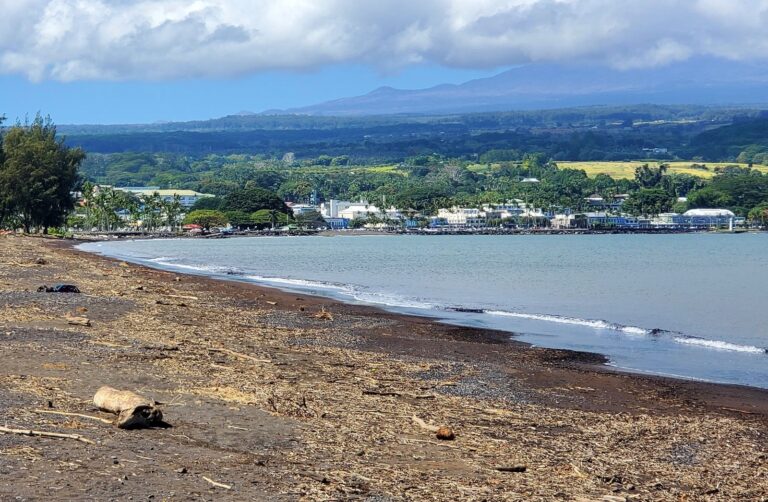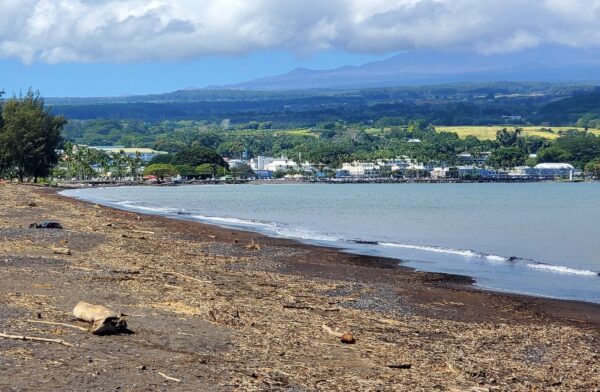 0.3 miles away
Hilo Bayfront Beach is the largest sandiest beach in the Hilo area – by far. But it's not your...
Nearby Attractions
3.6 miles away
The Boiling Pots and the triple waterfall known as Pe'epe'e Falls are a popular stop in the Hilo area....
Nearby Lodging
Reviews
There are no reviews yet. Be the first one to write one.