Wailoa River State Recreation Area
About Wailoa River State Recreation Area on Hilo & East Island, Hawaii
Wailoa River State Recreation Area is a large park surrounding Waiakea Pond right in the center of Hilo. It's an excellent place for a long scenic walk and has quite a few sights to see. The pond is connected to the ocean by a waterway that starts nearby on Hilo Bay.
The east side of the park has a large parking lot with an entrance from Piilani Street. On that side you'll find ample picnic facilities, walking paths, and a boat ramp. The west side of the park is entered from Piopio Street and is signed "Wailoa Center". There you'll find a Korean War Memorial, a Vietnam Memorial, the Shinmachi Tsunami Memorial, and Wailoa Art Center, a free public facility that hosts art galleries and cultural exhibits. From the park's west side an undulating pedestrian bridge goes over to the north side of the park where you'll find a statue of Kamehameha The Great.
The estuary in this park includes Waiakea Pond and Wailoa River and it opens up to the ocean at Hilo Bay next to Hilo Bayfront Beach. The water-use rules vary for the north and south parts of this estuary. Waiakea Pond and Waiakea Public Fishing Area is defined as the area south of the east-west undulating footbridge that crosses over a small island. In the "pond", swimming and any other activity requiring immersion in the water is prohibited. But fishing is allowed from shore or from a non-motorized boat that is wooden or "unsinkable". Signs in the area describe the fishing rules clearly (see our photos). North of the east-west footbridge the water is considered Wailoa River, an area where kayaking and stand-up paddleboarding are allowed.
Wailoa River State Recreation Area is only open for day use so camping is not allowed. Dogs and alcoholic drinks are also prohibited in the park. Park hours are 7am to 8pm daily.
Address

Piilani St & Mililani St
Hilo, HI 96720

Phone

808-961-9540

Park Name

Wailoa River State Park, Wailoa Center, Waiakea Public Fishing Area

Other Names

Waiakea Pond, Waiolama Canal, Waiakea Stream, Alenaio Stream, Mahohuli Fish Pond

Owner

Pet Details

Dogs allowed on leash

Fees

Free parking

Activities

Walking, Fishing, Picnicking, Sightseeing

Amenities

Tidal Pond, River, Grass Lawns, Restrooms, Paths, Boat Ramp, Picnic Tables, Covered Pavilion, Drinking Water, ADA Access, Benches
Hilo,US
8:44 pm, September 29, 2023
75°F
L: 75° H: 82°
Feels like 77.2 °F very heavy rain
Wind gusts: 6 m/s
UV Index: 0
Precipitation: 0.02 inch
Visibility: 9.66 km
Sunrise: 6:10 am
Sunset: 6:10 pm
Nearby Beaches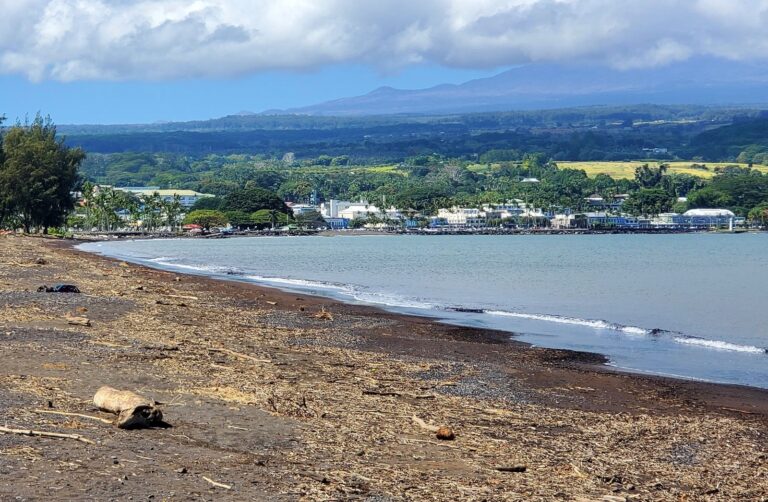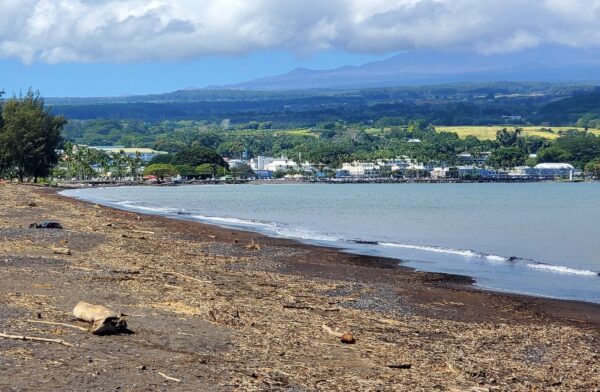 0.3 miles away
Hilo Bayfront Beach is the largest sandiest beach in the Hilo area – by far. But it's not your...
0.6 miles away
Lili'uokalani Gardens is an awe-inspiring park on the shore of Waiakea Peninsula in Hilo Bay. It has walking paths...
0.8 miles away
Coconut Island is a picturesque public park on the waterfront in Hilo. The county maintains the park and the...
Nearby Attractions
3.2 miles away
The Boiling Pots and the triple waterfall known as Pe'epe'e Falls are a popular stop in the Hilo area....
Nearby Lodging
Reviews
There are no reviews yet. Be the first one to write one.