About Kapalaoa Beach on Kona & West Island, Hawaii
Kapalaoa Beach is a hidden beach that some folks just stumble upon. It's located south of A Bay Beach and curious folks following the sand south will discover this relatively quiet spot. It's a narrow strand with small ponds, dense vegetation, and lava rocks behind it. Kapalaoa isn't a destination beach, but if you are looking for something different with a sandy shore, this can be your ticket.
The best way to get to this beach is by parking in the public beach access parking lot for A Bay Beach. This lot is located inland from Lava Lava Beach Club Restaurant. To get there drive into the south Waikoloa Resort entrance and go left onto Ku'uali'i Place after passing the Queens Shopping Center on the left. Drive to the end of the road and look for the "beach access" lot.
After getting to A Bay Beach turn left and walk along the shore which leads to Kapalaoa Beach. This trek is mostly sand but in places you can walk on lava rock too. You can stop anywhere you want to relax and enjoy the peace and quiet. Look for petroglyphs carved into the lava rocks along the way. Snorkeling is good at Papalaoa when the seas are calm. The best place to get into the water is at the protected spot at the southernmost point of the beach.
Note that dogs are allowed on leash at the beach in front of Lava Lava Beach Club and Kapalaoa Beach. They are not allowed at A-Bay or the public parking lot for the beaches (clearly signed and enforced). To follow these strange rules, you can drop off your pooch at the LLBC parking lot with a friend then park your car in the beach lot.
Address

69-1081 Ku'uali'i Pl
Waikoloa Village, HI 96738

Owner

Public

Pet Details

Dogs are allowed on-leash at Lava Lava Beach Club and south of A Bay

Fees

Free parking at the A Bay lot

Activities

Beach Exploration, Snorkeling

Amenities

Tide Pools, Petroglyphs, Facilities at A Bay
Waikoloa Village,US
10:03 pm, September 21, 2023
76°F
L: 75° H: 81°
Feels like 76.21 °F broken clouds
Wind gusts: 1 m/s
UV Index: 0
Precipitation: 0.01 inch
Visibility: 10 km
Sunrise: 6:12 am
Sunset: 6:21 pm
Nearby Beaches
0.5 miles away
A Bay Beach is so named because pronouncing the real name, 'Anaehoʻomalu Beach, is difficult without lots of practice. This...
1 miles away
The Hilton Waikoloa Village Resort is an amazing place to say the least. If you haven't been there, you...
1.2 miles away
Pueo Bay Beach is seldom visited as it's harder to get to than the resort beaches in the area....
Nearby Attractions
2.5 miles away
Kalahuipua'a Historic Park is centrally located in the Mauna Lani Resort and for that reason its parking lot is...
3.3 miles away
The Malama Trail is your access trail for Puako Petroglyph Archaeological Park. In the park you'll be able to...
Nearby Lodging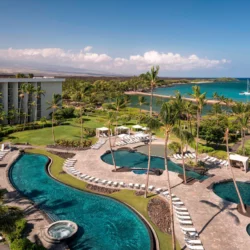 Reviews
There are no reviews yet. Be the first one to write one.