Anaehoomalu Beach (A-Bay Beach)
About Anaehoomalu Beach (A-Bay Beach) on Kona & West Island, Hawaii
A Bay Beach is so named because pronouncing the real name, 'Anaehoʻomalu Beach, is difficult without lots of practice. This is a popular place because parking is free and abundant (unlike most resort beaches in the area) and because it's a pretty special beach.
A Bay is the only sandy beach in the Waikoloa Beach Resort and it draws folks from other resorts too. The sand is fantastic and the beach is a quarter-mile long so this is a top sunbathing spot. Despite its length this beach is fairly narrow so it can be packed during peak times. The reason it's so narrow is that behind the beach there are a couple of large fishponds. A must-do trail with informational signs wraps around Ku'uali'i Fishpond, the larger of the two.
If A Bay Beach is too full or if you are just looking for a quiet spot, you can walk south along the shore to a remote sandy beach and good snorkeling spot at Kapalaoa Beach. It's a little over a half-mile to the end of the beach (and the best swimming spot), but you can stop anywhere along the way for some peace and quiet.
Next to the beach is Lava Lava Beach Club, a restaurant with outdoor seating and an open-air bar. It's open 1pm to 9pm daily and has a popular happy hour from 3-5pm. If you want to enjoy happy hour, get inside or get in line outside before 3. At 5pm they have live music outside on a small stage. They don't take reservations so it's first come first served. Lava Lava Beach Club is a sublime location and should be part of your experience at A Bay at least once.
To get to A Bay Beach, enter the Waikoloa Beach Village south entrance and continue on Waikoloa Beach Drive past the Queens Shopping Center on the left. Look for a road on the left called Ku'uali'i Place directly across from the Kings Shopping Center (which is located on the right). The turn is signed for Anaehoomalu Bay. Drive past the wide bend in Kuualii Place and look for the beach access parking lot signs. Don't park in the restaurant lot unless you are just going directly there. Beach hours are 6am to 7pm every day.
Address

69-1081 Ku'uali'i Pl
Waikoloa Village, HI 96738

Other Names

Waikoloa Beach, 'Anaehoʻomalu Beach, Ahualono

Owner

Public

Pet Details

No dogs allowed

Fees

Free parking

Activities

Swimming, Snorkeling, Walking, Sunbathing

Amenities

Restaurant, Live Music, Restrooms, Fishponds, Trails, Interpretive Signs
Waikoloa Village,US
10:58 pm, September 21, 2023
76°F
L: 75° H: 82°
Feels like 76.33 °F scattered clouds
Wind gusts: 1 m/s
UV Index: 0
Precipitation: 0.01 inch
Visibility: 10 km
Sunrise: 6:12 am
Sunset: 6:21 pm
Nearby Beaches
0.5 miles away
Kapalaoa Beach is a hidden beach that some folks just stumble upon. It's located south of A Bay Beach...
0.6 miles away
The Hilton Waikoloa Village Resort is an amazing place to say the least. If you haven't been there, you...
1.1 miles away
Inside the Mauna Lani Resort you have several options for beaches. One of the best beaches at Mauna Lani...
Nearby Attractions
2 miles away
Kalahuipua'a Historic Park is centrally located in the Mauna Lani Resort and for that reason its parking lot is...
2.9 miles away
The Malama Trail is your access trail for Puako Petroglyph Archaeological Park. In the park you'll be able to...
Nearby Lodging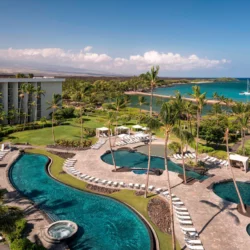 Reviews
There are no reviews yet. Be the first one to write one.