About Pueo Bay Beach on Kona & West Island, Hawaii
Pueo Bay Beach is seldom visited as it's harder to get to than the resort beaches in the area. However, if you like to hike and are seeking solitude then this could be your place.
The beach on Pueo Bay isn't large and it isn't even sandy, but you'll enjoy the peace and quiet and the experience of the trip (see below for info on the oasis along the trail). The shore at Pueo is broken lava and coral so it's salt and pepper colored. Bring a thick towel in your backpack to sit on and sunbathe here as the rocks can get hot. People have written names and love notes with the white coral chunks over the black lava. Feel free to create your own.
Snorkeling is good at Pueo Bay, especially along the shore to the left (south) from the beach. If you see turtles in the water or on the shore, give them lots of space to enjoy this quiet beach without stress.
The parking area for Pueo Bay is at mile marker 78 on Highway 19 (leave no valuables in your car). From there walk a road through brown lava that leads to a house on the shore. About 400 yards from the house a foot-trail crosses this road. Take the left branch which heads southward through more lava and passes by a picturesque freshwater pool that's fed by springs. This lush green oasis is worth a stop as it's such a unique place and was home to a Hawaiian community many moons ago. Don't disturb the rock walls or any other features of this ancient homestead. After your stop at the pools, head straight to the beach. If you lose the path, go back and stay left until you find it.
Note that you'll want sturdy shoes for this trek so put the flip-flops or water shoes in your backpack.
There are no facilities at the trailhead or the beach so pack water, food, and everything you'll need for the day. You can also get to Pueo Bay Beach by walking the shoreline northward for a couple hundred yards from Keawaiki Bay Beach (another hike-in beach).
Address

HI-19
Waikoloa Village, HI 96738

Owner

Public

Fees

Free parking along the highway

Activities

Snorkeling, Hiking, Beach Exploration

Amenities

Trails, Freshwater Pool, Historicsl Sites, Tide Pools, No Facilities
Waikoloa Village,US
10:37 pm, September 21, 2023
77°F
L: 75° H: 81°
Feels like 77.99 °F scattered clouds
Wind gusts: 1 m/s
UV Index: 0
Precipitation: 0.01 inch
Visibility: 10 km
Sunrise: 6:12 am
Sunset: 6:21 pm
Nearby Beaches
0.2 miles away
Keawaiki Bay Beach is a hidden gem that you have to earn with a hot hike through a lava...
1.2 miles away
Kapalaoa Beach is a hidden beach that some folks just stumble upon. It's located south of A Bay Beach...
1.2 miles away
Ohiki Bay is one of the least visited beaches on the Big Island of Hawaii, and not surprisingly it's...
Nearby Attractions
3.6 miles away
Kalahuipua'a Historic Park is centrally located in the Mauna Lani Resort and for that reason its parking lot is...
4.5 miles away
The Malama Trail is your access trail for Puako Petroglyph Archaeological Park. In the park you'll be able to...
Nearby Lodging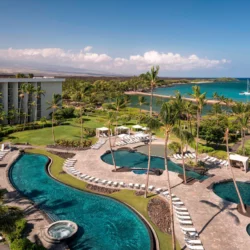 Reviews
There are no reviews yet. Be the first one to write one.