About Hapuna Beach on Kona & West Island, Hawaii
Hapuna Beach is on many lists of the best beaches of the Big Island, and even all of the Hawaiian Islands. It's a large beach that's over 1/3 mile long and has room for everyone.
If the waves aren't too big, kids and families will be playing in the surf. Boogie-boards are common here. When the surf is high the lifeguards will put out signs and can even close the water for safety reasons. Just use common sense when entering the water here. In general it's a safe place to swim and play in the waves, but rip currents can occur. Snorkeling is ok if you swim southward from the south end of the beach.
The state operates this beach and they have invested in the facilities including clean covered picnic areas, several restroom buildings, and wide pathways to get where you are going.
The parking areas are large too, but even those are starting to fill up so the county has implemented an entrance fee system for non-residents. After you park you'll need to find a parking machine and enter the number of people in your group and if you have a vehicle to determine the price you'll pay. Then you'll put that ticket on your car if you have one. Kids 3 and younger are free. The fees are currently $10 per vehicle and $5 per person.
If you want to camp, the park has A-frame shelters with four beds and screened exteriors that can be rented and reserved online. These "cabins" are located inland from the beach park, but are walking distance to the beach.
The Ala Kahakai National Historic Trail runs along the shore for hikers to explore the area. Northward the trail goes into Mauna Kea Resort and continues all the way to Spencer Beach Park. Southward the trail goes along an undeveloped shoreline on the way to Beach 69 and beyond.
To get to Hapuna Beach look for the signed entrance on Highway 19 between Mauna Lani Resort and Mauna Kea Resort.
Address

Old Puako Rd & Hapuna Beach Rd
Waimea, HI 96743

Phone

808-882-6206

Park Name

Hapuna Beach State Recreation Area

Owner

Pet Details

No dogs allowed in the park

Fees

Fee for entrance and separate fee for parking

Activities

Sunbathing, Swimming, Snorkeling, Fishing, Hiking, Picnicking, Bodyboarding

Amenities

Hotels, Cabins, Restaurants, Concessions Stand, Lifeguards, Restrooms, Covered Pavilions, Picnic Tables, Showers, Drinking Water, ADA Access, Trails
Waikoloa,US
8:36 pm, September 21, 2023
76°F
L: 73° H: 83°
Feels like 77.97 °F overcast clouds
Wind gusts: 1 m/s
UV Index: 0
Precipitation: 0.01 inch
Visibility: 10 km
Sunrise: 6:11 am
Sunset: 6:20 pm
Nearby Beaches
0.6 miles away
Beach 69 on Waialea Bay is less-known than its big brother Hapuna Beach just to the north. Both beaches...
0.8 miles away
Kaunaoa Beach is much better known as Mauna Kea Beach. It's considered one of the top two beaches on...
1.1 miles away
Puako Boat Ramp is a small boat launching facility that provides access to Puako Bay and the shoreline between...
Nearby Attractions
2.9 miles away
The Malama Trail is your access trail for Puako Petroglyph Archaeological Park. In the park you'll be able to...
3.7 miles away
Kalahuipua'a Historic Park is centrally located in the Mauna Lani Resort and for that reason its parking lot is...
Nearby Lodging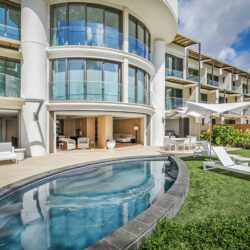 0.9 miles away
For more than five decades, Mauna Kea Beach Hotel has stood firmly as the standard bearer of ho'okipa (hospitality)...
Reviews
There are no reviews yet. Be the first one to write one.