Waialea Bay Beach (Beach 69)
About Waialea Bay Beach (Beach 69) on Kona & West Island, Hawaii
Beach 69 on Waialea Bay is less-known than its big brother Hapuna Beach just to the north. Both beaches are part of Hapuna Beach State Recreation Area, but they are quite different. Hapuna Beach is huge with tons of sand and not much shade. Beach 69 is smaller, has more lava rock, and benefits from abundant tree cover for shade. Many folks actually prefer the feel of 69 to Hapuna.
The beach surface at Beach 69 is mostly sand with some areas of multi-colored rocks made up of lava and coral chunks (don't take any).
When the surf is not high, this is a good place to swim. Snorkeling here is above average, especially in the middle part of the bay and off the point at the south end of the beach. You can also swim or walk north to a spot called Beach 67 or farther to Kanekanaka Point which has excellent snorkeling.
If you want to hike, the Ala Kahakai National Historic Trail runs behind the beach and connects Hapuna Beach (north) to Puako Boat Ramp (south).
The name of Beach 69 comes from an old numbered tag on the telephone pole near where the entrance starts on Old Puako Road.
To find Beach 69 turn off Highway 19 onto Puako Beach Road (pronounced "POO ah ko") and take the first right onto Old Puako Road. Then it's less than a mile to the beach parking lot entrance on the left. The sign at the entrance doesn't say Beach 69. You are looking for a sign that says Hapuna Beach State Recreation Area Waialea Bay Section.
Non-residents will have to pay an entrance fee that is calculated based on the number of people in the party and if they have a vehicle (fees are currently $10 per vehicle and $5 per person). Beach 69 is for day-use only (open 7am to 8pm), but if you want to camp, check out Hapuna Beach where you can reserve cozy outdoor cabins through the state website.
Address

Old Puako Rd
Waimea, HI 96743

Phone

808-882-6206

Park Name

Hapuna Beach State Recreation Area, Waialea Bay Marine Life Conservation District

Owner

Pet Details

No dogs allowed in the park

Fees

Fee for entrance and separate fee for parking

Activities

Swimming, Snorkeling, Picnicking, Bodyboarding

Amenities

Restrooms, Showers, Trails, Rock Arch
Waikoloa Village,US
11:01 pm, September 21, 2023
75°F
L: 75° H: 80°
Feels like 76.44 °F scattered clouds
Wind gusts: 1 m/s
UV Index: 0
Precipitation: 0.01 inch
Visibility: 10 km
Sunrise: 6:11 am
Sunset: 6:20 pm
Nearby Beaches
0.5 miles away
Puako Boat Ramp is a small boat launching facility that provides access to Puako Bay and the shoreline between...
0.6 miles away
Hapuna Beach is on many lists of the best beaches of the Big Island, and even all of the...
0.7 miles away
The shore in Puako is ideal for watching sunsets and is rarely crowded. There are nine different public shoreline...
Nearby Attractions
2.3 miles away
The Malama Trail is your access trail for Puako Petroglyph Archaeological Park. In the park you'll be able to...
3.1 miles away
Kalahuipua'a Historic Park is centrally located in the Mauna Lani Resort and for that reason its parking lot is...
Nearby Lodging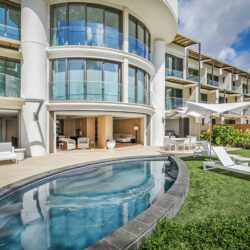 1.5 miles away
For more than five decades, Mauna Kea Beach Hotel has stood firmly as the standard bearer of ho'okipa (hospitality)...
Reviews
There are no reviews yet. Be the first one to write one.