About Puako Bay and Boat Ramp on Kona & West Island, Hawaii
Puako Boat Ramp is a small boat launching facility that provides access to Puako Bay and the shoreline between the resorts at Mauna Kea and Mauna Lani. Even if you don't have a boat, this is still a great place to get into or onto the water.
There's a tiny beach next to the boat ramp but it's not for sunbathing. This beach just makes it easier to launch a kayak or a SUP into the bay.
The pier at Puako Boat Ramp is surprisingly short and narrow. It's just big enough for a smaller motor boat to tie up before loading onto a trailer.
Snorkeling here is pretty good in both directions along the shore just stay out of the boat lane.
The Ala Kahakai Trail starts at the north side of the parking lot and heads into the trees on the way to Beach 69 and Hapuna Beach. After the trail breaks out of the trees you can turn left and walk out to the end of Ohai Point which has good snorkeling too.
Parking at Puako Boat Ramp is free for day-use (don't block the boat turn around area). To get to the boat ramp, turn off Highway 19 onto Puako Beach Drive (well signed for "Puako"). The entrance is less than a mile from the highway. Just a bit farther down the road you'll find a sandy beach at the first Puako Beach Drive Shoreline Access.
Address

Puako Beach Dr
Waimea, HI 96743

Phone

808-587-1966

Park Name

Puako Boat Ramp, Puako Bay and Puako Reef Fisheries Management Area

Other Names

Ohai Point, Puako Boat Launch

Owner

Pet Details

Dogs allowed on leash

Fees

Free parking

Activities

Boating, Stand-Up Paddleboarding, Kayaking, Swimming, Fishing, Snorkeling, Hiking

Amenities

Boat Ramp, Pier, Restrooms, Trail
Waikoloa Village,US
9:10 pm, September 21, 2023
76°F
L: 73° H: 83°
Feels like 77.95 °F overcast clouds
Wind gusts: 1 m/s
UV Index: 0
Precipitation: 0.01 inch
Visibility: 10 km
Sunrise: 6:11 am
Sunset: 6:20 pm
Nearby Beaches
0.4 miles away
The shore in Puako is ideal for watching sunsets and is rarely crowded. There are nine different public shoreline...
0.5 miles away
Beach 69 on Waialea Bay is less-known than its big brother Hapuna Beach just to the north. Both beaches...
1.1 miles away
Hapuna Beach is on many lists of the best beaches of the Big Island, and even all of the...
Nearby Attractions
1.9 miles away
The Malama Trail is your access trail for Puako Petroglyph Archaeological Park. In the park you'll be able to...
2.7 miles away
Kalahuipua'a Historic Park is centrally located in the Mauna Lani Resort and for that reason its parking lot is...
Nearby Lodging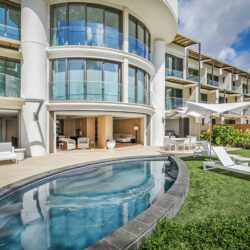 2 miles away
For more than five decades, Mauna Kea Beach Hotel has stood firmly as the standard bearer of ho'okipa (hospitality)...
Reviews
There are no reviews yet. Be the first one to write one.