About Ohiki Bay Beach on Kona & West Island, Hawaii
Ohiki Bay is one of the least visited beaches on the Big Island of Hawaii, and not surprisingly it's not easy to get to. If that statement peaks your curiosity, then read more. If it sounds too arduous and not worth the effort, then read about Kiholo Black Sand Beach or 49 Black Sand Beach both of which offer a better experience and are easy to get to.
Ohiki Bay Beach is made up of loose black lava rocks and has no shade. It's located in a small cove at the edge of a huge lava flow from Mauna Loa in 1859. Ohiki Bay has a beach where you can get into the water, but it's not beachy. The shelf here is steep so the snorkeling is only worthwhile along the shore.
If you are ready for this adventure, bring a backpack with lots of fluids and make sure to wear good shoes for trekking across lava. The two route options are not well marked, but in general just follow the shore and look for markers (like coral lines or cairns) and paths through softer surfaces.
To get to Ohiki Bay you have a couple hikes to choose from. First, hiking the shoreline across dark lava from the north end of the turtle cove at Kiholo Bay is 1.4 miles one way. Second, hiking along the shoreline and across some lava from Keawaiki Bay (starting where the trail hits the beach) is 1.25 miles. Getting to the north end of Kiholo Bay adds about 1.3 miles of hiking to the first option and getting to Keawaiki Beach adds about 0.5 miles of hiking to the second. Since the Keawaiki route is shorter, we use that trailhead on our map below. As you can see, both options are a long trip and Ohiki Bay is not that special of a place. This adventure is for curious hikers who want to cross it off the list.
Address

HI-19
Waikoloa Village, HI 96738

Owner

Public

Pet Details

Dogs not advised due to hot black lava

Fees

Free parking at both trailheads

Activities

Beach Exploration, Hiking

Amenities

Trails, No Facilities
Waikoloa Village,US
8:52 pm, September 21, 2023
78°F
L: 75° H: 81°
Feels like 79.3 °F overcast clouds
Wind gusts: 1 m/s
UV Index: 0
Precipitation: 0.01 inch
Visibility: 10 km
Sunrise: 6:12 am
Sunset: 6:21 pm
Nearby Beaches
1 miles away
Keawaiki Bay Beach is a hidden gem that you have to earn with a hot hike through a lava...
1.2 miles away
Pueo Bay Beach is seldom visited as it's harder to get to than the resort beaches in the area....
1.3 miles away
Kiholo Bay is not a sandy beach destination, however, it should be on your Big Island bucket list. This...
Nearby Attractions
4.9 miles away
Kalahuipua'a Historic Park is centrally located in the Mauna Lani Resort and for that reason its parking lot is...
5.7 miles away
The Malama Trail is your access trail for Puako Petroglyph Archaeological Park. In the park you'll be able to...
Nearby Lodging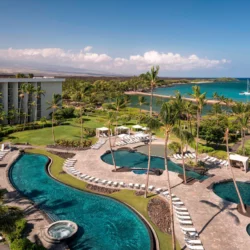 Reviews
There are no reviews yet. Be the first one to write one.