Kohala Kai Shoreline Access
About Kohala Kai Shoreline Access on Kohala & North Island, Hawaii
Kohala Kai Shoreline Access is a parking lot with just three parking spaces in front of the gated Kohala Kai development (yet to be built out). This area is a great place for hikers to explore the Big Island's remote northwest shore.
The shoreline here is like most of the North Kohala District with lava cliffs and loose rocks, however it has trails for hiking. The best trail begins about 100 yards north of the Kohala Kai entrance behind a guardrail on Highway 270. From there it descends on a singletrack trail that connects to an old road. Turning right on the road leads to a rocky creek bed and turning left goes to the shoreline at Kapae Gulch (go that way).
The shore at Kapae Gulch is nothing more than a rocky water access so it's not much of a destination. From there the path is harder to find but it goes south past a couple tiny coves and some ancient Hawaiian structures. It finally ends next to homes in the Kohala Waterfront development. There's a crude map of the entire hike at the parking lot (see our picture of it).
Address

Kailani Pl
Waimea, HI 96743

Other Names

Kapae Gulch

Owner

Public

Fees

Limited free parking

Activities

Hiking, Whale Watching, Scuba Diving

Amenities

Trails, Historical Sites
Waikoloa Village,US
11:01 pm, September 29, 2023
79°F
L: 76° H: 82°
Feels like 79.21 °F overcast clouds
Wind gusts: 2 m/s
UV Index: 0
Precipitation: 0.01 inch
Visibility: 10 km
Sunrise: 6:13 am
Sunset: 6:13 pm
Nearby Beaches
1.1 miles away
Crystal Cove is the most common name of this easy-to-miss shoreline access next to the Kohala Waterfront housing development....
2.7 miles away
Pua Ka Ilima O Kawaihae Cultural Surf Park is a small park with access to a surf break near...
3 miles away
Pu'ukohola Heiau National Historic Site has an excellent visitors center, two huge heiaus (Hawaiian temples), and a little-known and...
Nearby Attractions
6.8 miles away
The Malama Trail is your access trail for Puako Petroglyph Archaeological Park. In the park you'll be able to...
7.6 miles away
Kalahuipua'a Historic Park is centrally located in the Mauna Lani Resort and for that reason its parking lot is...
Nearby Lodging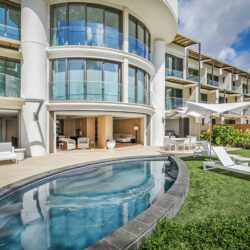 4.1 miles away
For more than five decades, Mauna Kea Beach Hotel has stood firmly as the standard bearer of ho'okipa (hospitality)...
Reviews
There are no reviews yet. Be the first one to write one.