Crystal Cove (Kohala Waterfront Shoreline Access)
About Crystal Cove (Kohala Waterfront Shoreline Access) on Kohala & North Island, Hawaii
Crystal Cove is the most common name of this easy-to-miss shoreline access next to the Kohala Waterfront housing development. This is a superb place to get out and walk a portion of the Kohala Coast that is not developed yet. And it's relatively close to Waimea and the resorts north of Kona.
Scuba divers and experienced snorkelers frequently enter the water at Crystal Cove. The water is considered "crystal" clear and good for shallow diving in and near the cove. If you plan to enter the water here, bring fins and check the surf forecast.
The county has provided a parking lot with about ten spaces just off Highway 270 for those that want to investigate the shore here. The lot is located about a quarter mile south of the Kohala Waterfront entrance. The parking lot gate should be open daily from sunrise to a half hour after sunset.
Visitors can walk south from the parking lot on dirt roads for about a mile. If you don't have that much time, the closest place to get down to the shore is just 400 yards straight downhill from the lot. This elevated spot is good for watching the sun go down or looking for whales during their migration. The roads meander southward to Crystal Cove and beyond for over a mile. Some newer palm trees have been planted along the road and it appears that this area might get developed in the near future. Note that along this hike you might encounter old Hawaiian structures, and if so, just take pictures and avoid disturbing them.
Long sharp thorns are all over the place so bring thick soled shoes if you plan to explore off the road surface. There are no signs discouraging dogs on the property, but if you bring them, using a leash is suggested due to the thorns.
There used to be an access to Crystal Cove for 4×4 vehicles, but it has been blocked off. The only car entrance separate of the parking lot has a closed gate and appears to be just for developer access.
Address

HI-270, Waimea
Waimea, HI 96743

Other Names

Honokoa Gulch Beach

Owner

Public

Fees

Free parking

Activities

Hiking, Fishing, Whale Watching, Scuba Diving, Snorkeling

Amenities

Trails, Historical Sites
Waikoloa,US
10:57 pm, September 21, 2023
75°F
L: 74° H: 81°
Feels like 76.46 °F broken clouds
Wind gusts: 2 m/s
UV Index: 0
Precipitation: 0.01 inch
Visibility: 10 km
Sunrise: 6:12 am
Sunset: 6:21 pm
Nearby Beaches
1.1 miles away
Kohala Kai Shoreline Access is a parking lot with just three parking spaces in front of the gated Kohala...
1.6 miles away
Pua Ka Ilima O Kawaihae Cultural Surf Park is a small park with access to a surf break near...
1.9 miles away
Pu'ukohola Heiau National Historic Site has an excellent visitors center, two huge heiaus (Hawaiian temples), and a little-known and...
Nearby Attractions
6 miles away
The Malama Trail is your access trail for Puako Petroglyph Archaeological Park. In the park you'll be able to...
6.9 miles away
Kalahuipua'a Historic Park is centrally located in the Mauna Lani Resort and for that reason its parking lot is...
Nearby Lodging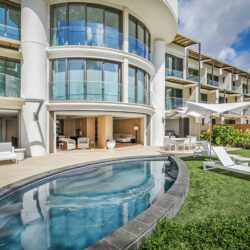 3.1 miles away
For more than five decades, Mauna Kea Beach Hotel has stood firmly as the standard bearer of ho'okipa (hospitality)...
Reviews
There are no reviews yet. Be the first one to write one.