About Honolii Beach Park on Hilo & East Island, Hawaii
Honoli'i Beach Park is a popular surf spot located a couple miles north of Hilo. The beach at Honoli'i forms a spit at the mouth of Honolii Stream creating a swimming area that is protected from the waves. Lifeguards are on hand every day to watch over the ocean side of the beach which is often full of surfers and boogie boarders.
Honolii Beach is a mix of sand and smooth rocks both big and small. Driftwood gathers on the back of the beach, but there's a lot of space to set out towels or beach chairs to watch the surf. You'll also find abundant lawn space surrounded by trees of various varieties.
To find Honolii Beach Park, drive north from Hilo on the Belt Road (Hwy 19) and turn right onto Nahala Street. Then turn left at the T intersection onto Kahoa Street which leads to the park in a short distance (no parking lot). If it's a busy day you should take the first parking spot along the road shoulder that you can find. This road is narrow so it's kind of a one-way street and turning around is difficult too.
Address

180 Kahoa St
Hilo, HI 96720

Phone

808-961-8311

Park Name

Honoli'i Beach Park

Other Names

Honoli'i Beach, Honolii Cove

Owner

Pet Details

No dogs allowed at county beach parks

Fees

Free day-use parking

Activities

Surfing, Bodyboarding, Swimming, Picnicking, Stand-Up Paddleboarding

Amenities

Stream, Lifeguards, Restrooms, Showers, Drinking Water, Picnic Tables, Grass Lawns, Driftwood
Wainaku,US
10:48 pm, September 21, 2023
72°F
L: 72° H: 78°
Feels like 72.88 °F light rain
Wind gusts: 2 m/s
UV Index: 0
Precipitation: 0.02 inch
Visibility: 10 km
Sunrise: 6:09 am
Sunset: 6:17 pm
Nearby Beaches
3.2 miles away
Onomea Bay is a popular hiking destination north of Hilo. It has a series of trails that lead down...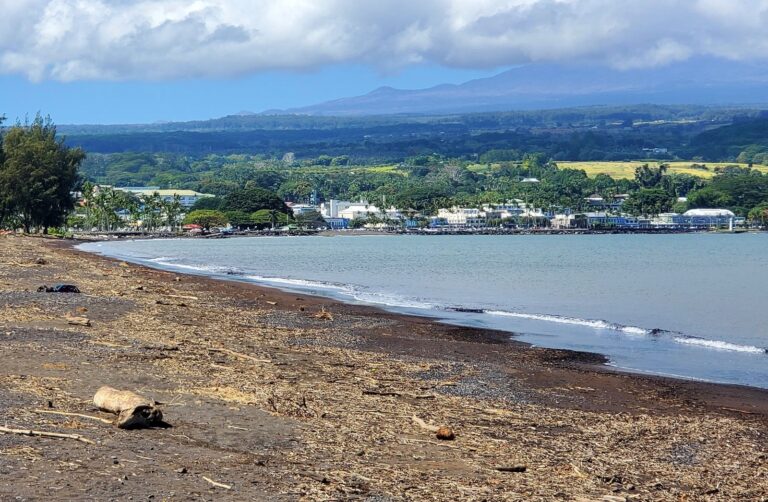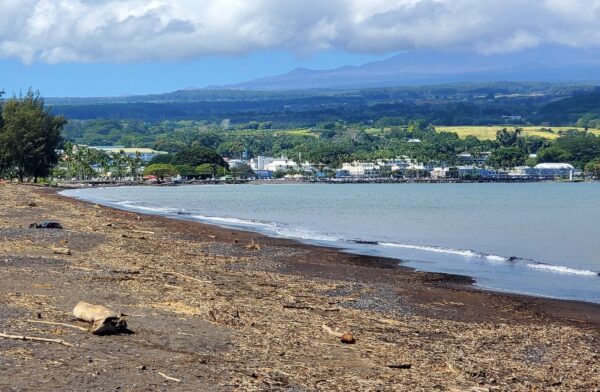 2.2 miles away
Hilo Bayfront Beach is the largest sandiest beach in the Hilo area – by far. But it's not your...
2.4 miles away
Wailoa River State Recreation Area is a large park surrounding Waiakea Pond right in the center of Hilo. It's...
Nearby Attractions
Nearby Lodging
Reviews
There are no reviews yet. Be the first one to write one.