Photo Gallery
About Hiilawe Falls on Big Island, Hawaii
Hiilawe Falls in the Honokaa area is one of the many attractions, parks, and things to do in Hawaii. The map below will show you where Hiilawe Falls is located and also provide driving directions. Below is a list of the nearest beaches to Hiilawe Falls and other nearby attractions.
Waimea,US
4:17 pm, March 29, 2023
76°F
L: 0° H: 0°
Feels like 76.75 °F broken clouds
Wind gusts: 0 m/s
UV Index: 0
Precipitation: 0 inch
Visibility: 10 km
Sunrise: 6:18 am
Sunset: 6:35 pm
Nearby Beaches
1.5 miles away
Waipio Beach is one of the best-known and most recognizable beaches on the Big Island. It's located at the...
3.6 miles away
Waimanu Beach is a sandy spot at the end of a stream and a lush valley by the same...
9.2 miles away
If you are visiting Pololu Beach and want to extend your hike, venturing toward the Honokane Nui Valley is...
Nearby Attractions
1.5 miles away
Scenic overlook offering sweeping elevated views of the ocean, river valley & steep cliffs. TweetShareSharePin0 Shares
Nearby Lodging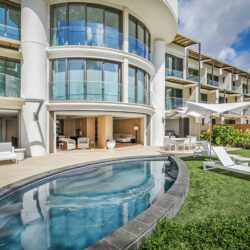 13.9 miles away
For more than five decades, Mauna Kea Beach Hotel has stood firmly as the standard bearer of ho'okipa (hospitality)...
Reviews
There are no reviews yet. Be the first one to write one.