Hawaii Volcanoes National Park
About Hawaii Volcanoes National Park on Big Island, Hawaii
Hawaii Volcanoes National Park is on the Hawaii Island (the Big Island). At its heart are the Kilauea and Mauna Loa active volcanoes. Start at the visitor center to get your bearings and pick up maps.
The Crater Rim Drive passes steam vents and viewpoints overlooking Halema'uma'u Crater, the beating heart of Kilauea Volcano. Thick ferns mark the entrance to the Thurston Lava Tube (Nahuku) where a short self-guided trail loops visitors through the lighted tube. The Chain of Craters Road weaves over lava from the park entrance down to the shoreline. On the drive you can stop and look into countless craters and check out the ocean views from elevated viewing platforms.
Trails crisscross the park for day hiking, backpacking, and seeing the many attractions. There is so much to see at this park that it can be a part of your trip every time you visit the Big Island. Bring good shoes for the hiking as some of the paths are rough (but so worth it).
There's a hotel on the Hawaii Volcanoes National Park property called the Volcano House. Reservations are required as it gets booked up. Outside of the park there are vacation rentals, but otherwise it's not that far to Hilo if you need a hotel.
Those who want to camp can choose from two campgrounds, Namakanipaio and Kulanaokuaiki, and for a fee the park will set you up with the tent! The former campground has rustic cabins with picnic tables for a cool glamping stay (book them through the hotel). Since this area gets rain often, campers should be prepared for all conditions.
Driving to the park entrance takes about 45 minutes from Hilo and about two hours from Kailua-Kona.
Address

1 Crater Rim Dr
Volcano, HI 96785

Phone

808 985-6011

Website
Volcano Village,US
9:37 pm, September 21, 2023
59°F
L: 59° H: 70°
Feels like 57.97 °F overcast clouds
Wind gusts: 4 m/s
UV Index: 0
Precipitation: 0.01 inch
Visibility: 10 km
Sunrise: 6:09 am
Sunset: 6:18 pm
Nearby Beaches
13.1 miles away
Chain of Craters Road is how you get to the shoreline in Hawaii Volcanoes National Park. It's also the...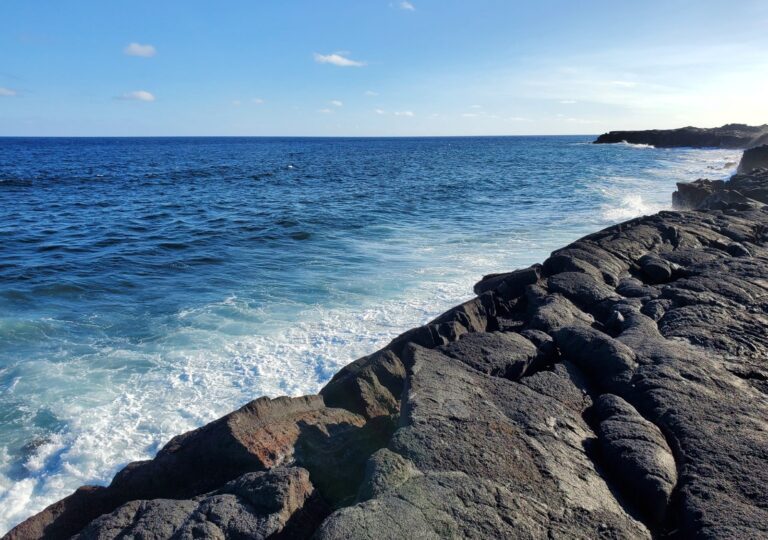 18 miles away
Hakuma Cave of Refuge is a hard to find lava tube that ends at a cliff above the ocean....
18.5 miles away
Kaimu Black Sand Beach is a narrow strip of rocky beach below a short lava rock cliff in the...
Nearby Attractions
11.3 miles away
This challenging hike climbs 7,600 feet in 10 miles topping out at 13,200 feet where it reaches a National...
Nearby Lodging
Reviews
There are no reviews yet. Be the first one to write one.