Pu'u Waawaa Hike (Jello Mold)
About Pu'u Waawaa Hike (Jello Mold) on Big Island, Hawaii
Pu'u Waawaa Hike (Jello Mold) in the North Kona area is one of the many attractions, parks, and things to do in Hawaii. The map below will show you where Pu'u Waawaa Hike (Jello Mold) is located and also provide driving directions. For more information, contact them on their website. Below is a list of the nearest beaches to Pu'u Waawaa Hike (Jello Mold) and other nearby attractions.
Address

71-1645 Hawaiʻi Belt Rd
Kailua-Kona, HI 96740

Website
Kalaoa,US
6:01 am, December 7, 2023
62°F
L: 62° H: 71°
Feels like 62.17 °F clear sky
Wind gusts: 2 m/s
UV Index: 0
Precipitation: 0 inch
Visibility: 10 km
Sunrise: 6:45 am
Sunset: 5:44 pm
Nearby Beaches
6.7 miles away
Kiholo Bay is not a sandy beach destination, however, it should be on your Big Island bucket list. This...
7 miles away
Keanalele Waterhole, better known as Kiholo Queens Bath, is a small freshwater pool inside a lava tube cave at...
7.2 miles away
Kiholo Black Sand Beach is located next to the campground in Kiholo State Park Preserve. A day-use parking area...
Nearby Attractions
9.8 miles away
Kalahuipua'a Historic Park is centrally located in the Mauna Lani Resort and for that reason its parking lot is...
10.6 miles away
The Malama Trail is your access trail for Puako Petroglyph Archaeological Park. In the park you'll be able to...
Nearby Lodging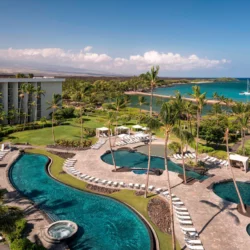 Reviews
There are no reviews yet. Be the first one to write one.